How I rendered

Infearno Interception

- tutorial
Hi guys!
So many of you have asked me to make a tutorial about my renders, so I wrote this one!
Step 1 - Mecabricks
Look for the model you want to render. Hey, this time I found
Jeff
's
model
! Do you like it?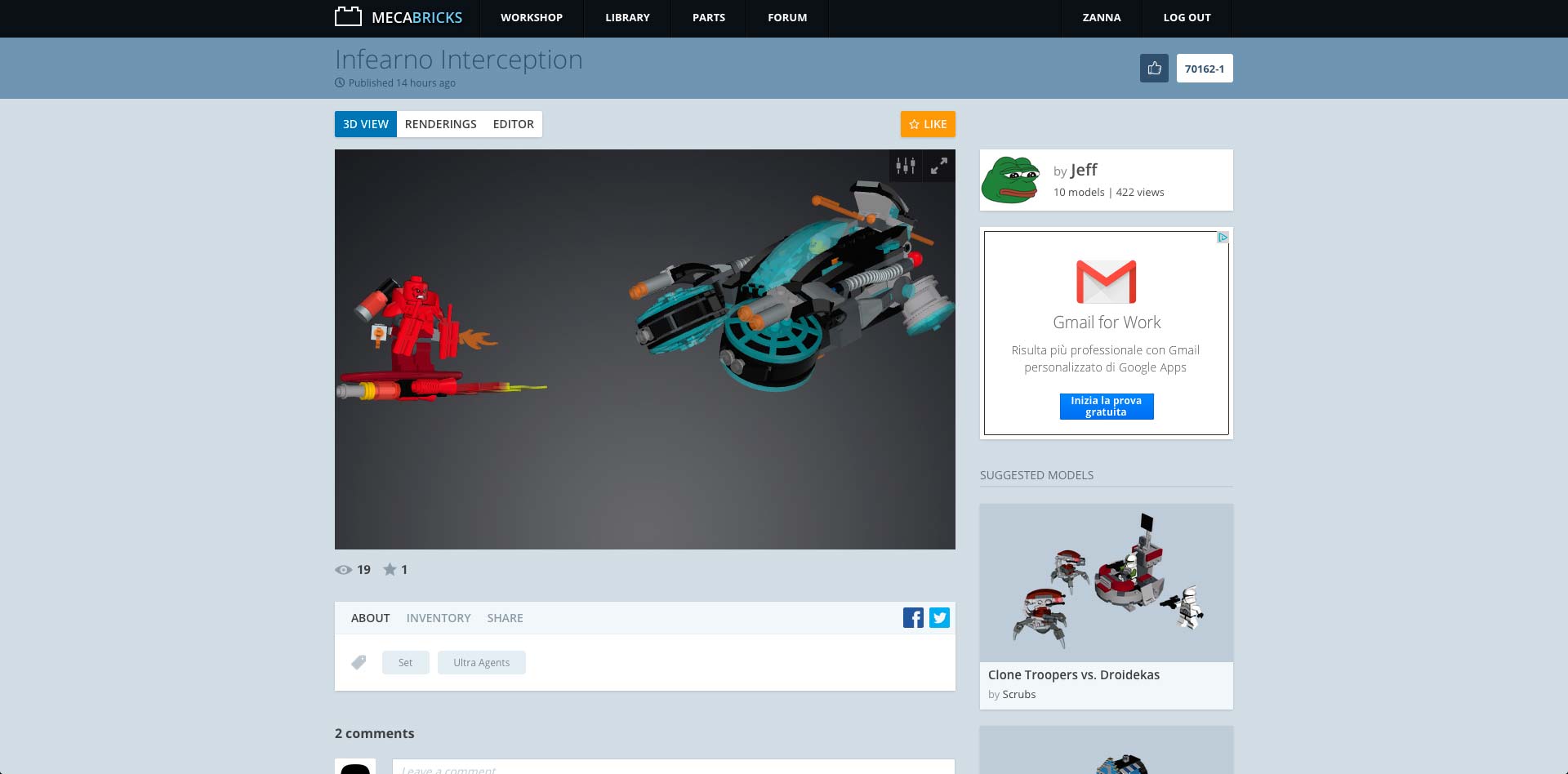 Open your model in the
Workshop
and start to look for a composition.
Move pieces and object as you want and finally export it (
File > Export
).
If you want to use
Scrubs
's
Blender template
select
Collada (.dae)
format. I usually check
LEGO® Logo
box and select
Group by geometry
.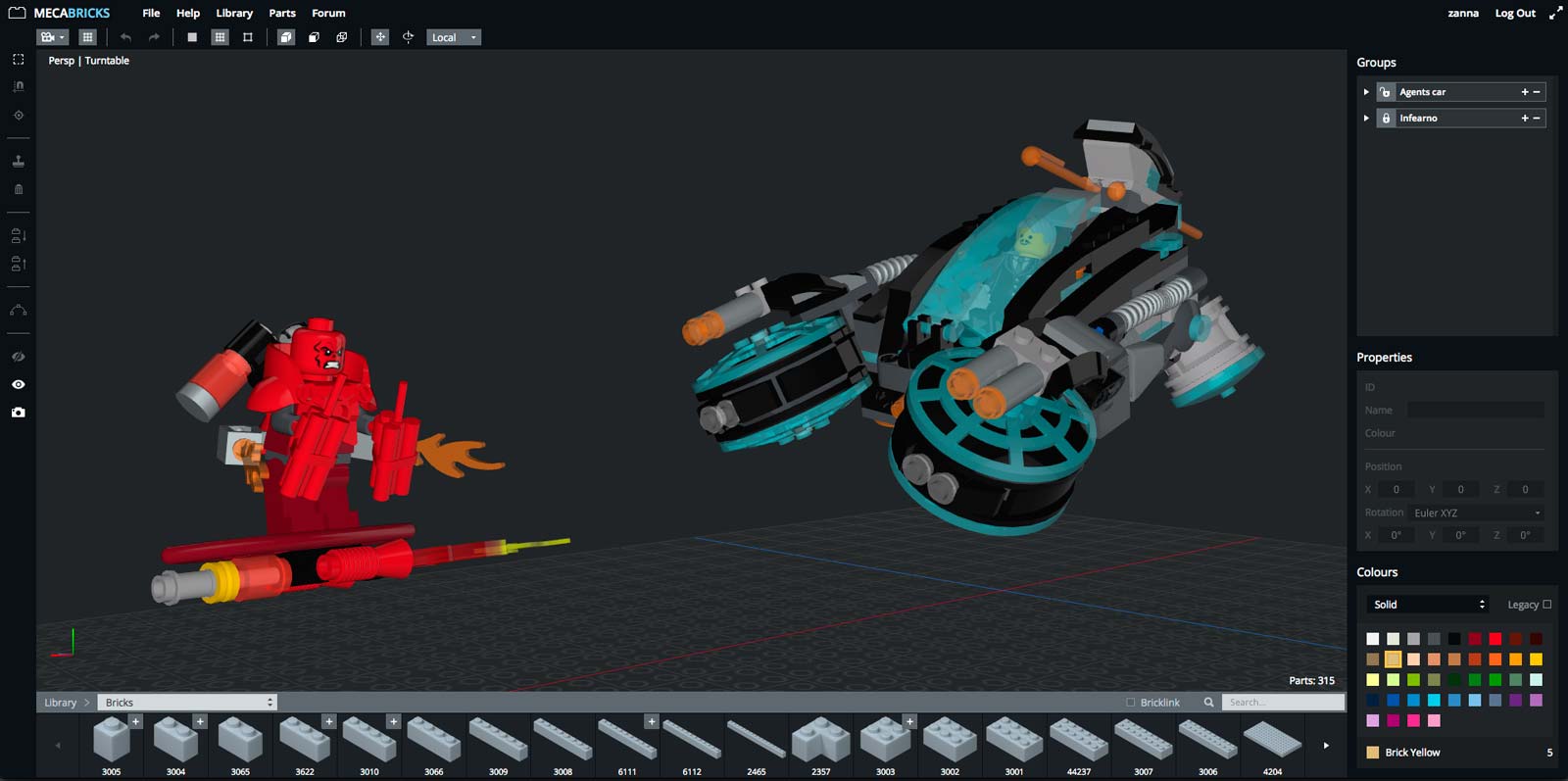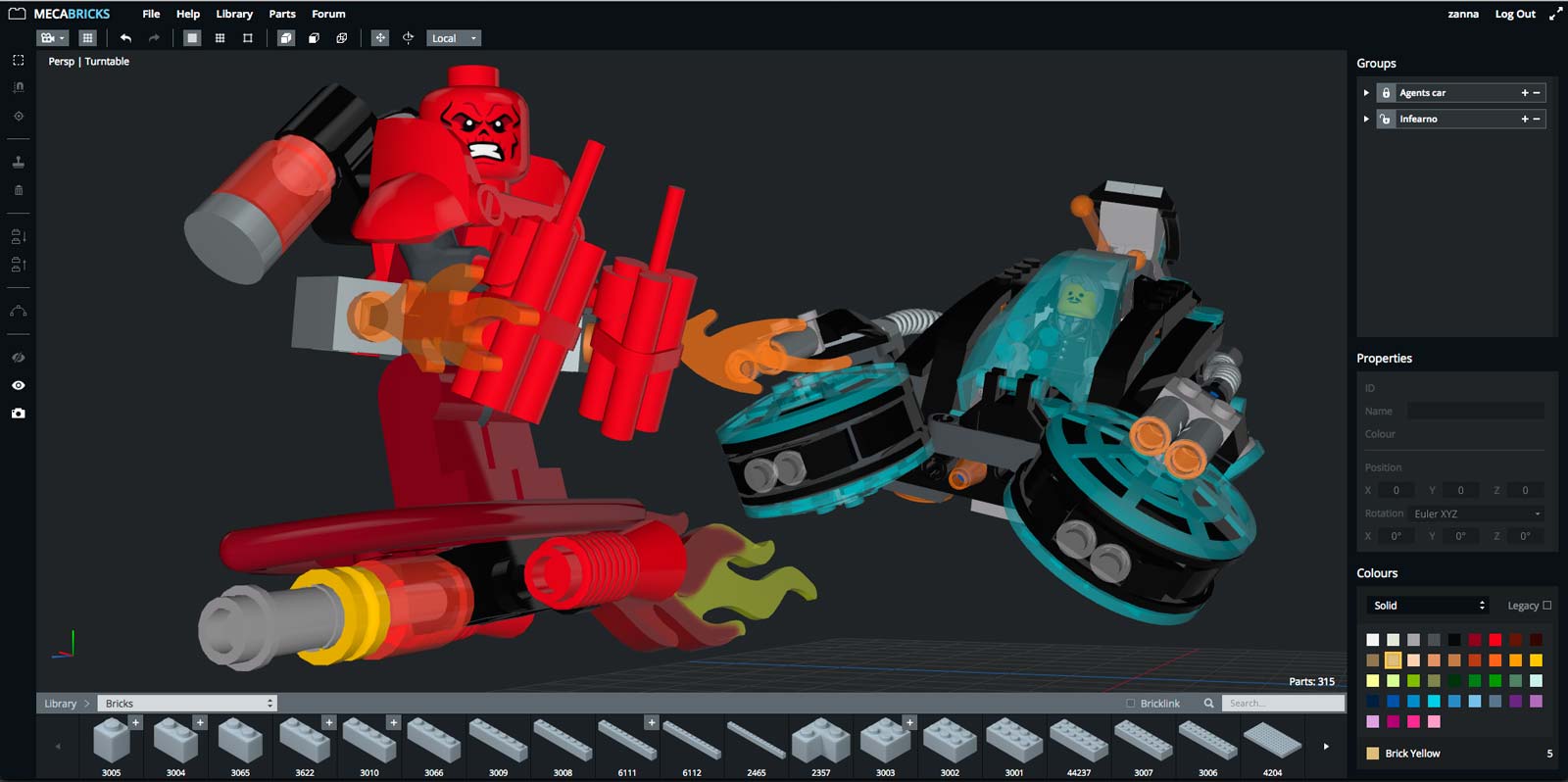 Step 2 - Blender
Let's open the
Blender template
.
Follow
this useful video-tutorial
if you want to learn the basics.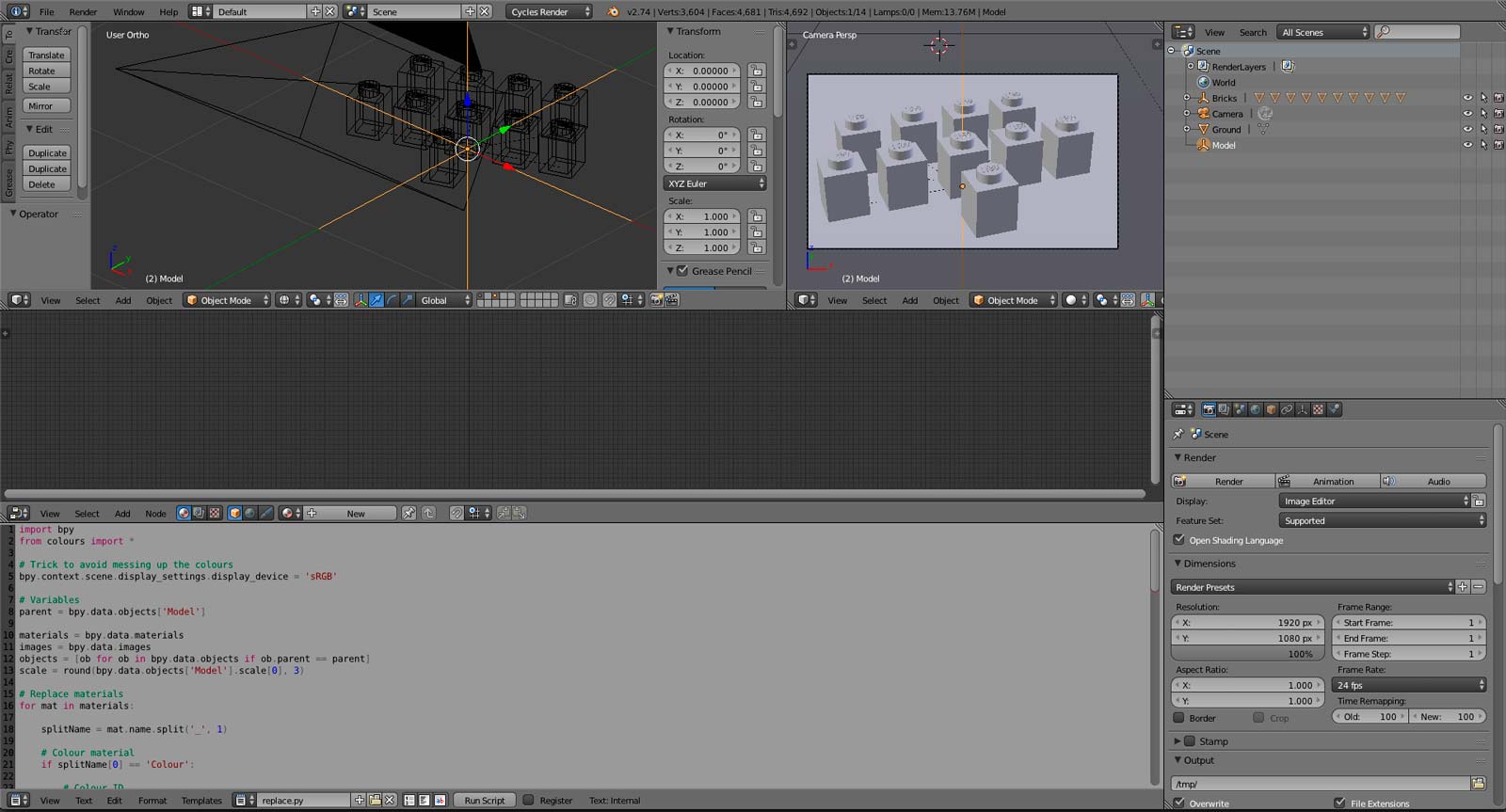 Step 3 - Composition and Camera Settings
Import your model and find your favorite composition. You can move the camera using XYZ coordinates or you can activate a useful option: Lock Camera to View. If you don't see that panel on the right press
N
.
View > Camera (Numpad 0)
to see through your camera. If you move your view into the 3D view, your camera location and rotation will change: cool!
Don't forget to play with camera settings (to see them select your camera and click this icon):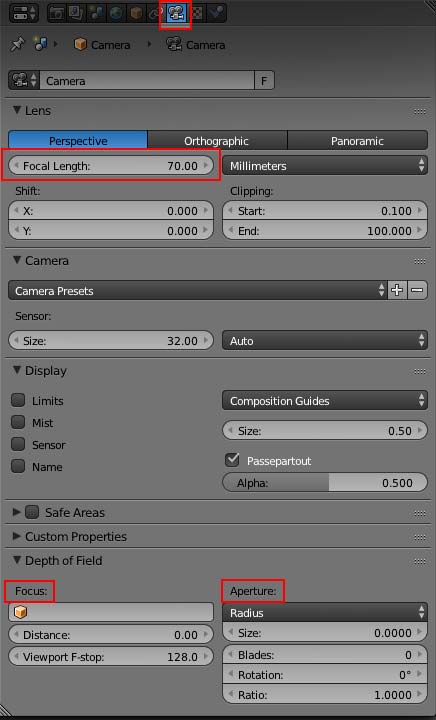 The main settings are:
•
Focal Length
-
here
you can find an image that shows how the perspective changes according to the focal length. The less it is, the more the viewing angle is wide, and conversely.
•
Focus and Aperture
- some months ago I wrote
this easy tutorial
I found my composition and I want only Infearno in focus.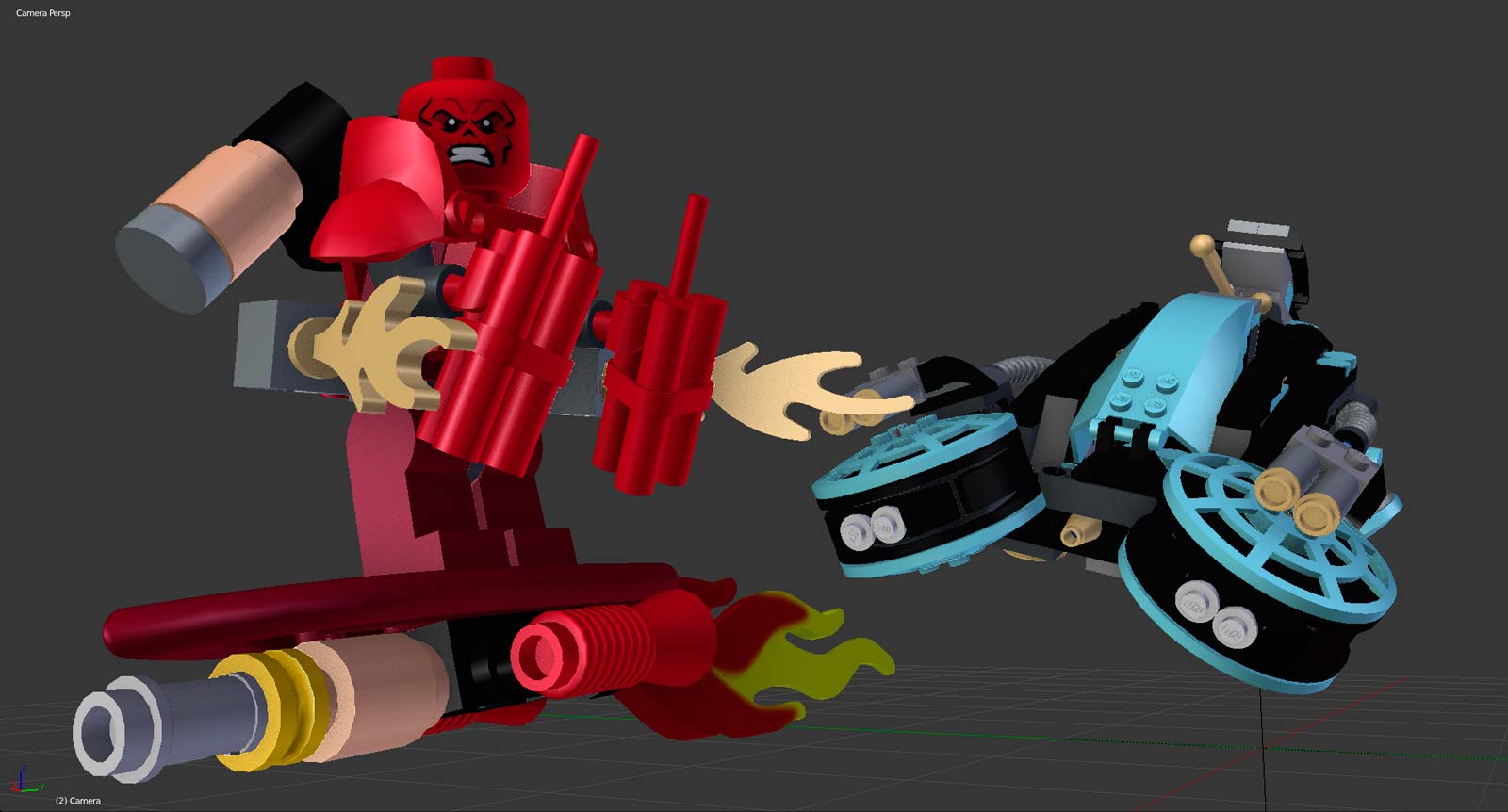 Step4 - Lights
Imagine where you want to put the lights.
Are there any light pieces (headlights, flames ...)?
Where is the sun? Is it day or night?
Should I use a light point, an area or a spot light?
Etc…
Or simply use an
HDRi lighting map
!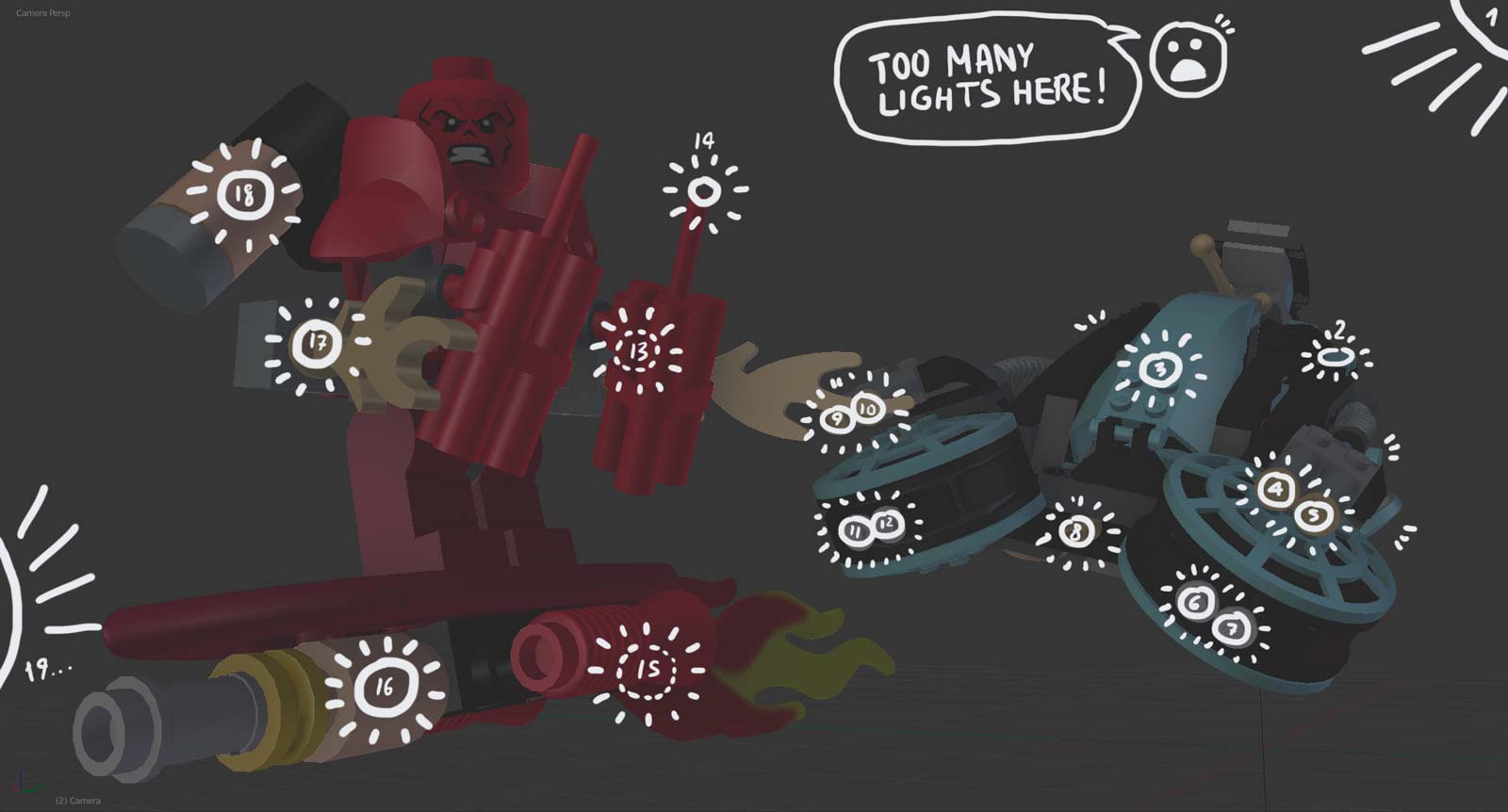 The better way I found to enlight a transparent piece is to put inside it a
light point
.
Then I select
Multiple Importance
to make the light source visible.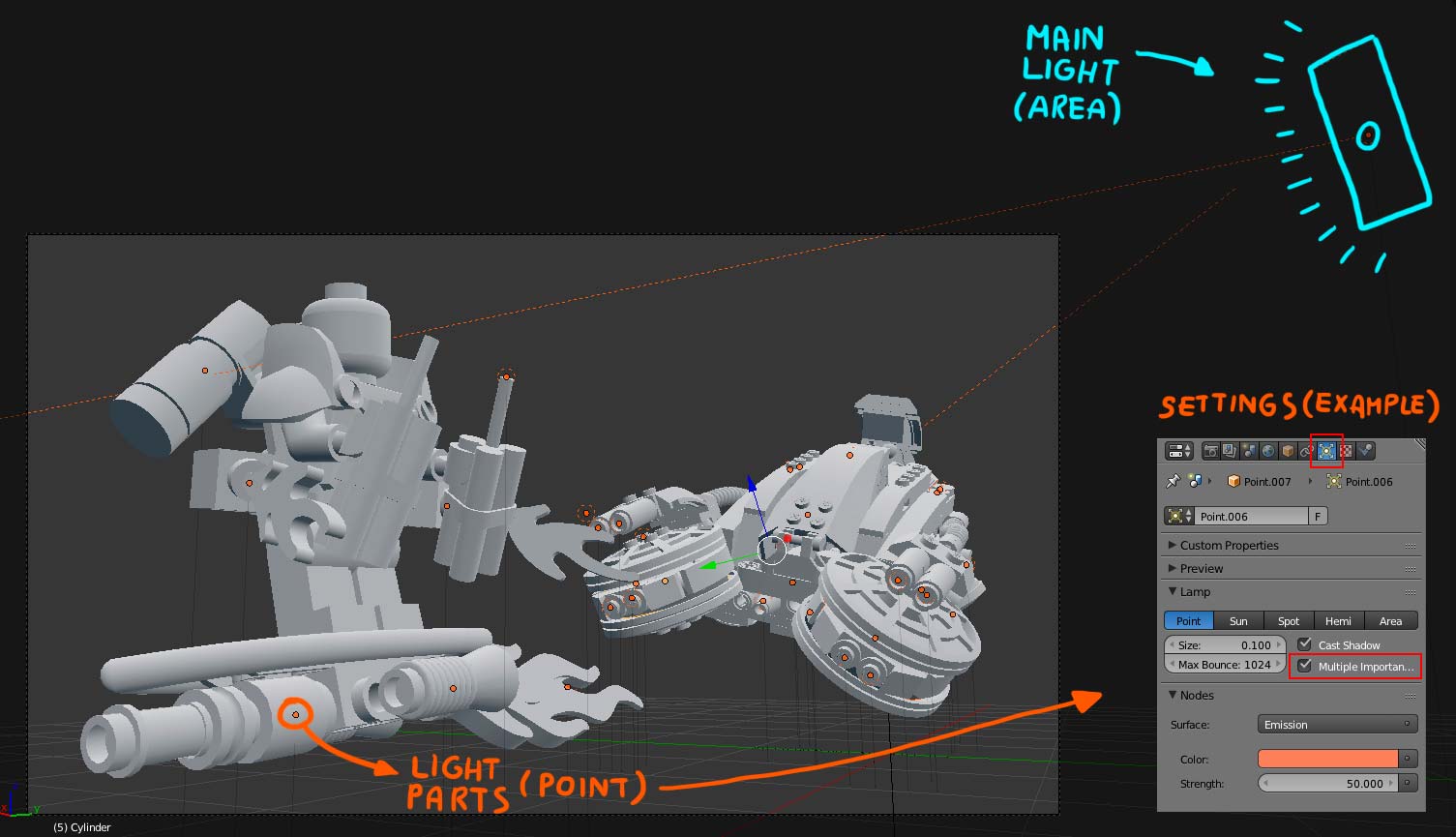 Oh yes, this model is quite complex in terms of luminous pieces!
The last option I selected is
Volume Scatter
because I wanted to recreate a fog effect.
I suggest you
this tutorial
.
Note: if you use
Volume Scatter
you can't use HDRi lighting (at least I think).
I advise you to do a render test in low quality to see if everything is fine.
Hey! Now we are ready… let's click on the
render button
and…
… wait…
… wait…
… wait…
… still waiting…
Step 5 - Compositing
Finally our render is finished, hurray!
Image > Sava As Image (F3)
> select where you want to save your image.
Don't close Blender: we want to add a special touch to lights.
Go to
Node Editor
and click on
Compositing icon
.
You will not see anything…
Let's click on
Use Nodes
,
Backdrop
and
Auto Render
boxes (bottom of the window), now you'll see only two nodes,
Render Layers
and
Composite
. You should add a
Viewer node
to see your render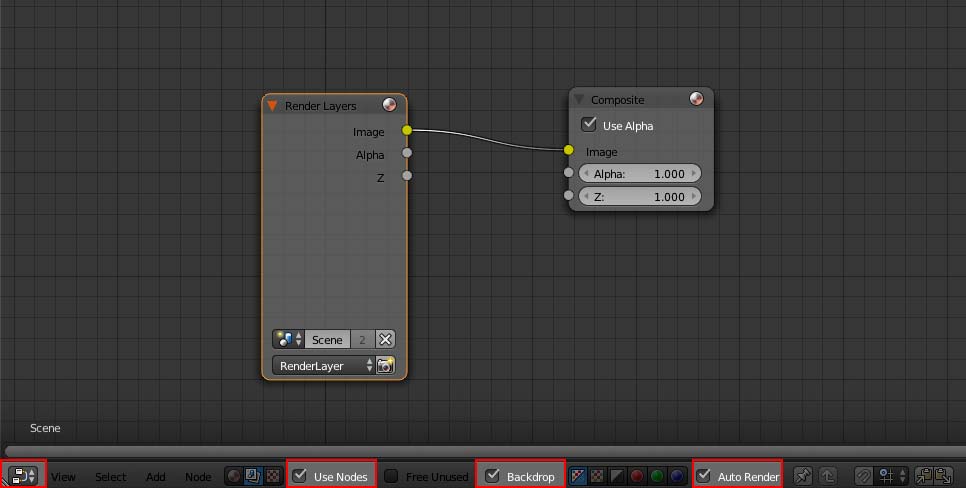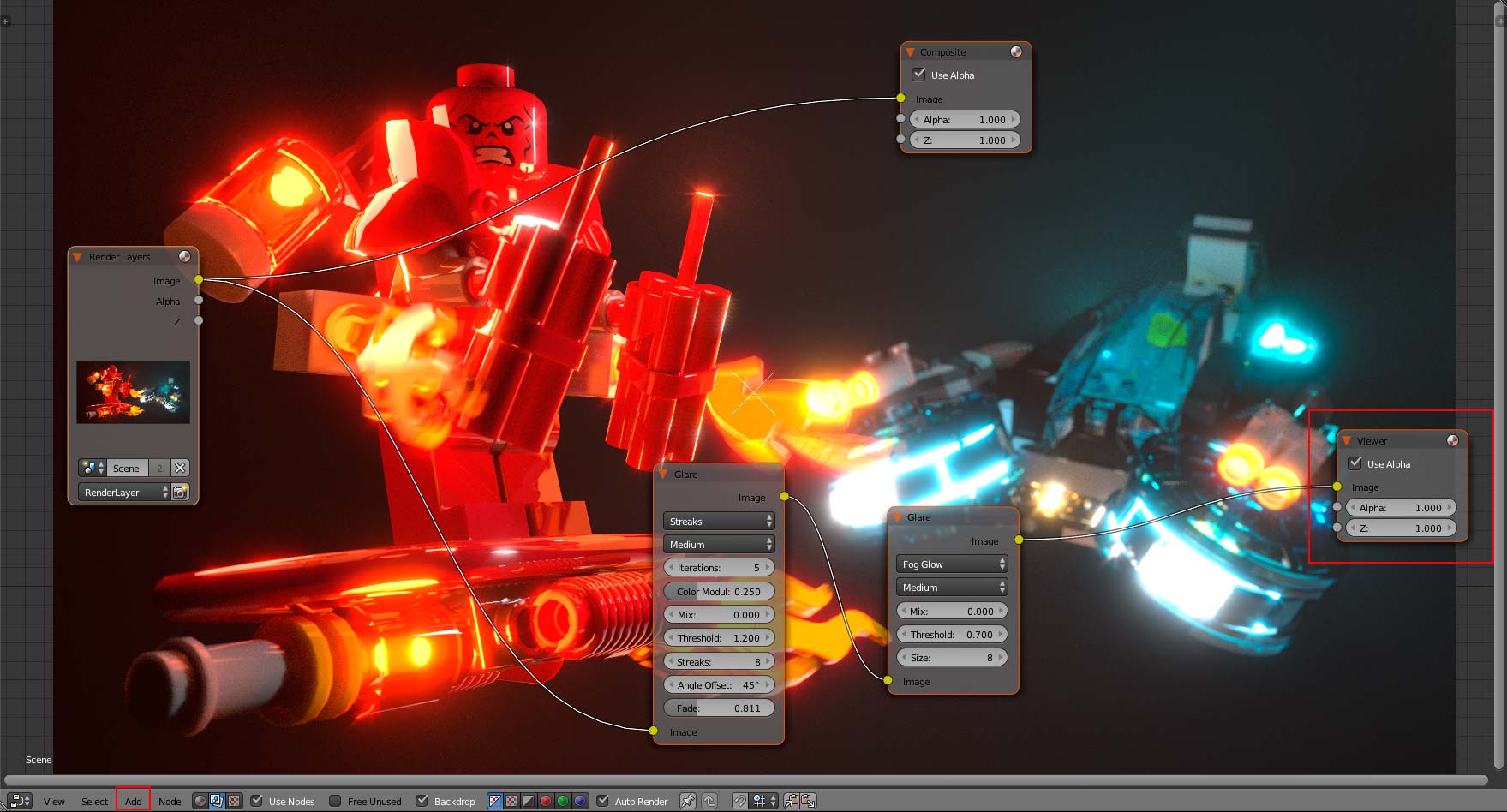 I usually add two
Glare nodes
, one for
Streaks
and the other for
Fog Glow
. There aren't better or worse settings, just play with them as long as you like the effect.
This time I suggest you to follow
this other tutorial
.
Now we want to save our image. Go back to
UV/Image Editor
panel and in the bottom select
Viewer Node
instead of
Render Result
. Now again,
Image > Save As Image (F3)
.
Our render is ready to be
post-produced
.
Step 6 - Post-production
I mainly use
Photoshop
. There are some other free alternatives like
Gimp
(but I don't know it very much!). After a render I usually:
• make color correction,
• add filters,
• photo-edit (photomontages).
Another interesting tool for filters is
Analog Effex Pro
by
Google Nik Collection
.
If you want to remove some noise, I suggest you
Dfine
.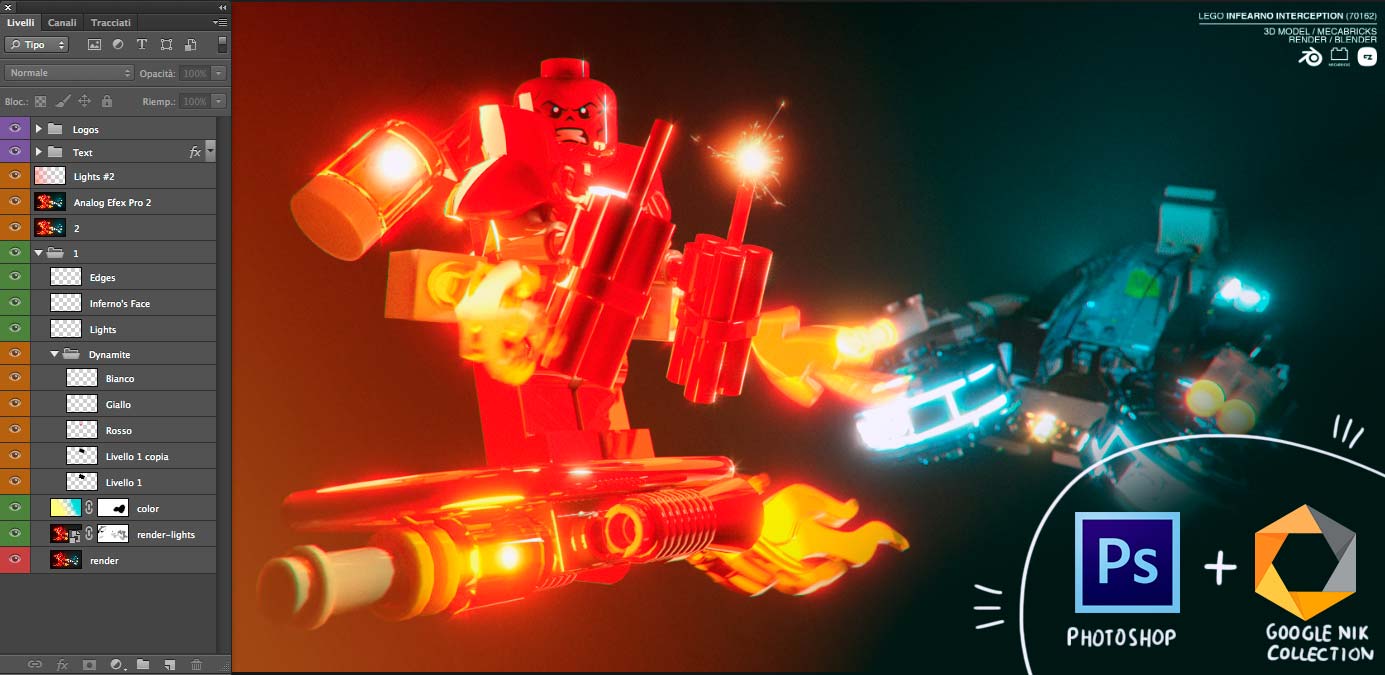 Here I show you the main steps of the post-production:
3) I add some light effects and dynamite's sparks,
4) other light effects and I correct that little particulars that I don't like. Then I add the credits.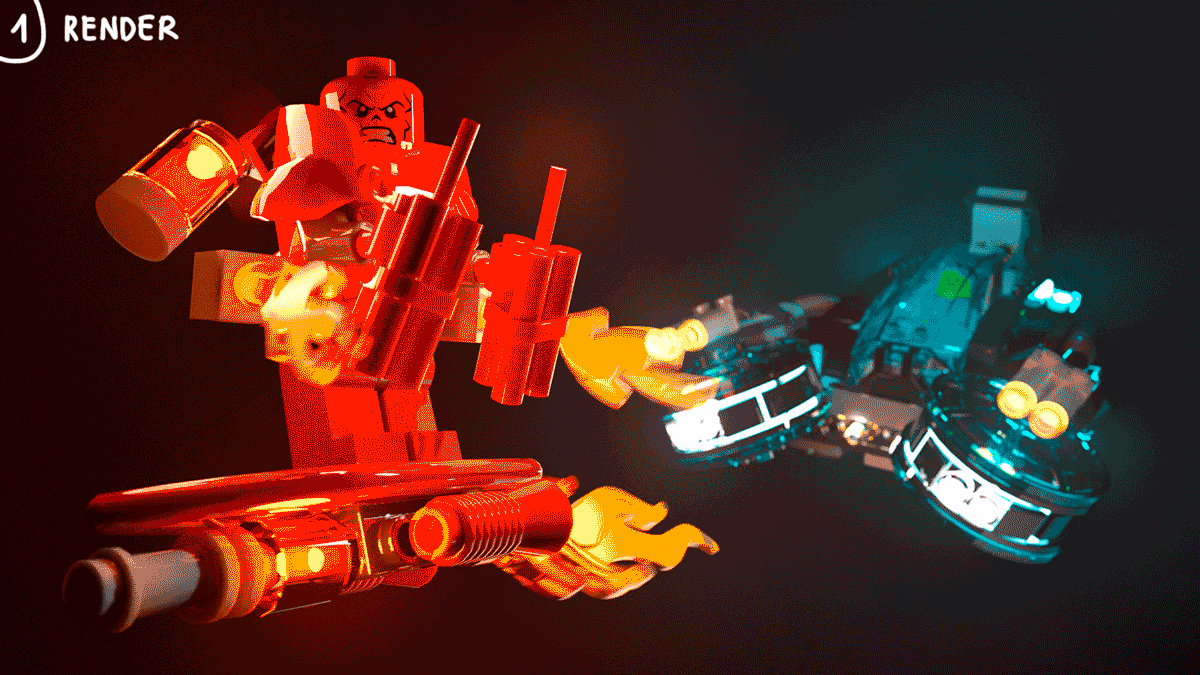 Ta-dah! (
HD here
)
I do not know if it was all clear, I hope you found it useful.
I didn't go into details because it would be a long explanation, but if you have any questions, you can ask me!
Thank for your support Mecabrickers!