Blender

Depth of Field

- tutorial
Example
Detective's Office
(10246) by
Scrubs
Step 1 - the scene
Open your
Blender template
and set your scene (camera, lights,
environment texture
or what you want )
Step 2 - camera settings
Select your camera by left-clicking on it.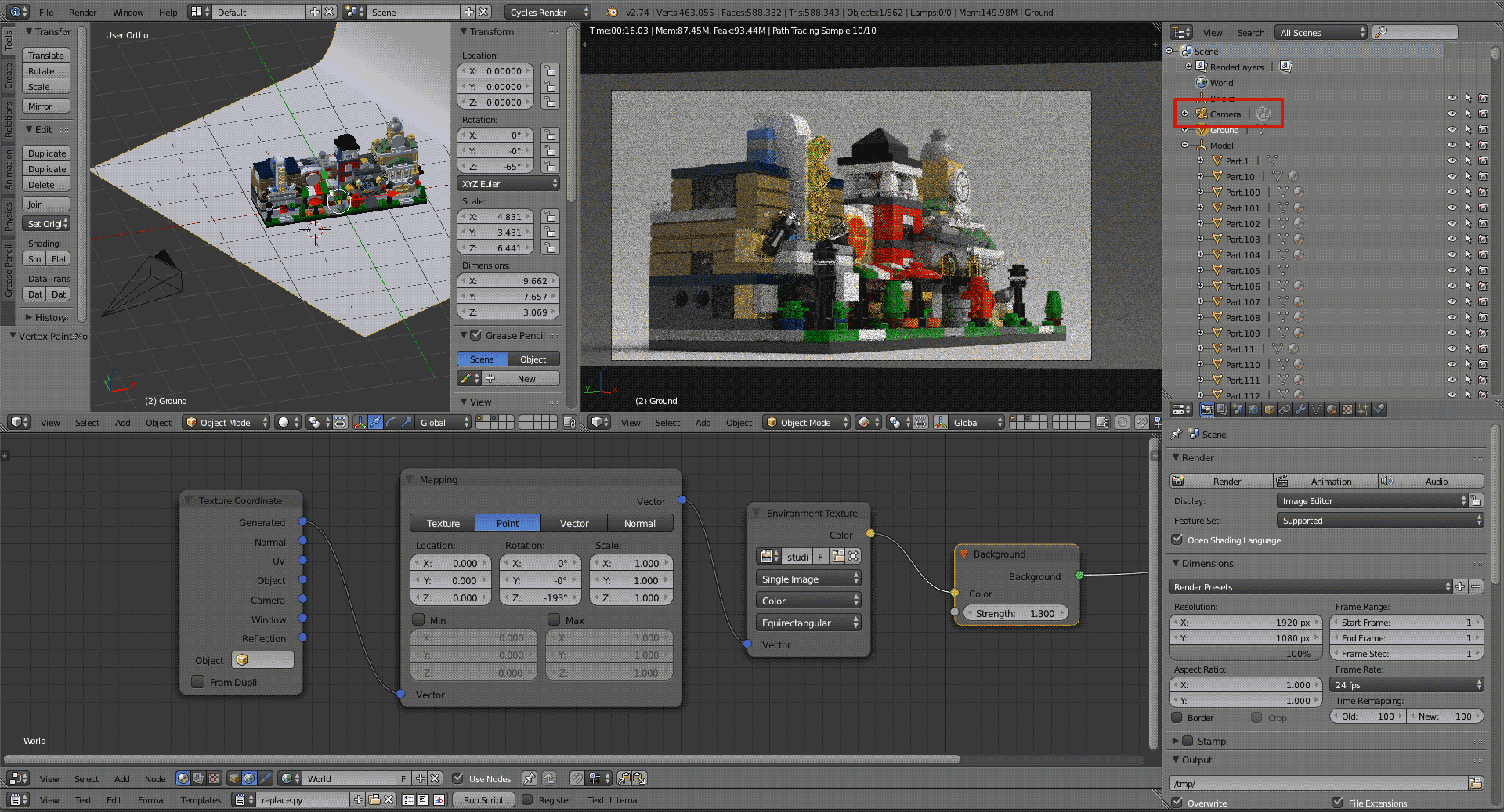 Open the
Camera
palette. Here you can change some interesting values, i.e. focal length, sensor size, shift,
depth of field
...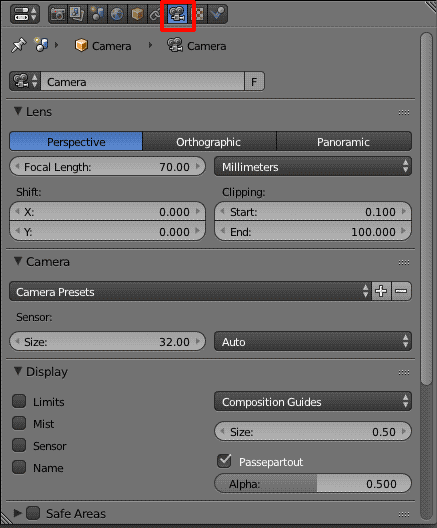 Scroll down to find
Depth of Field
section.

There are two ways to
focus
:
• by changing the
distance
value,
• by selecting a part to focus.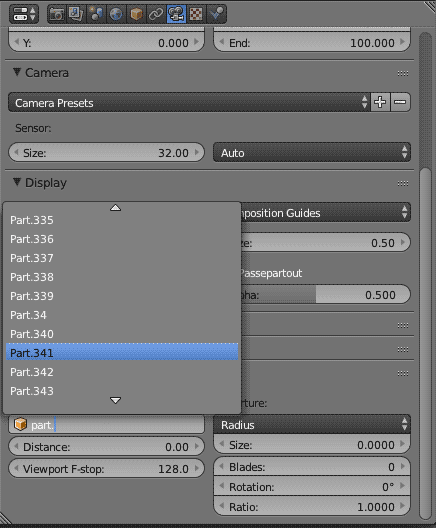 Step 3 - change the aperture
Have you ever used a camera?
Well, the smaller the aperture, the greater the blur the front and back the point of focus.
If you select
F-stop
as
Aperture Type
the reasoning is the same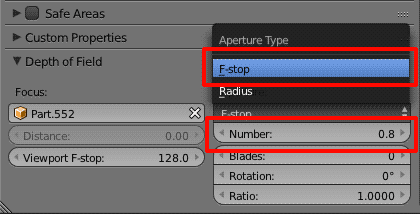 Set
Number
value (
aperture
) and that's it!
This value depends on how much you scaled your model.
Here are some examples!